Sales & Marketing
Techtronic Industries (TTI) started our Sales and Marketing Leadership Development Program to provide entry-level employees professional development opportunities while being exposed to various career paths. This program allows our employees to enhance their selling, account management, marketing, operations, and communication skills while launching their career in a fast-paced and extremely rewarding company. We need smart, determined leaders with the right aptitude to learn quickly and apply what they have learned to their next promotion.
Company Overview
Techtronic Industries (TTI) is a fast-paced, high-energy organization that rewards out-of-the-box thinking to foster innovation. We provide a multi-faceted training program and hands-on field experience that will stimulate, challenge, and reward you. Our unrelenting strategic focus on exceptional people, powerful brands, innovative products, and operational excellence provides a powerful platform for strong leadership and sustainable growth.
About the Program
In this program, employees start off in our entry-level Sales and Marketing position where they will drive sales of our premier product lines directly in one of our strategic retailer partners. Field Sales and Marketing Representatives and Event Marketing Specialists are taught the fundamentals and gain a grassroots perspective of our business by: selling in-aisle to customers, inspiring creativity through in-store product demonstrations, gaining additional merchandising space, and building & fostering relationships with our strategic partners.
These job functions challenge employees to understand numerous aspects of our business and help develop cross-functional skills that are critical for their future growth. They have the choice to explore sales, management, marketing, and operations on their career journey.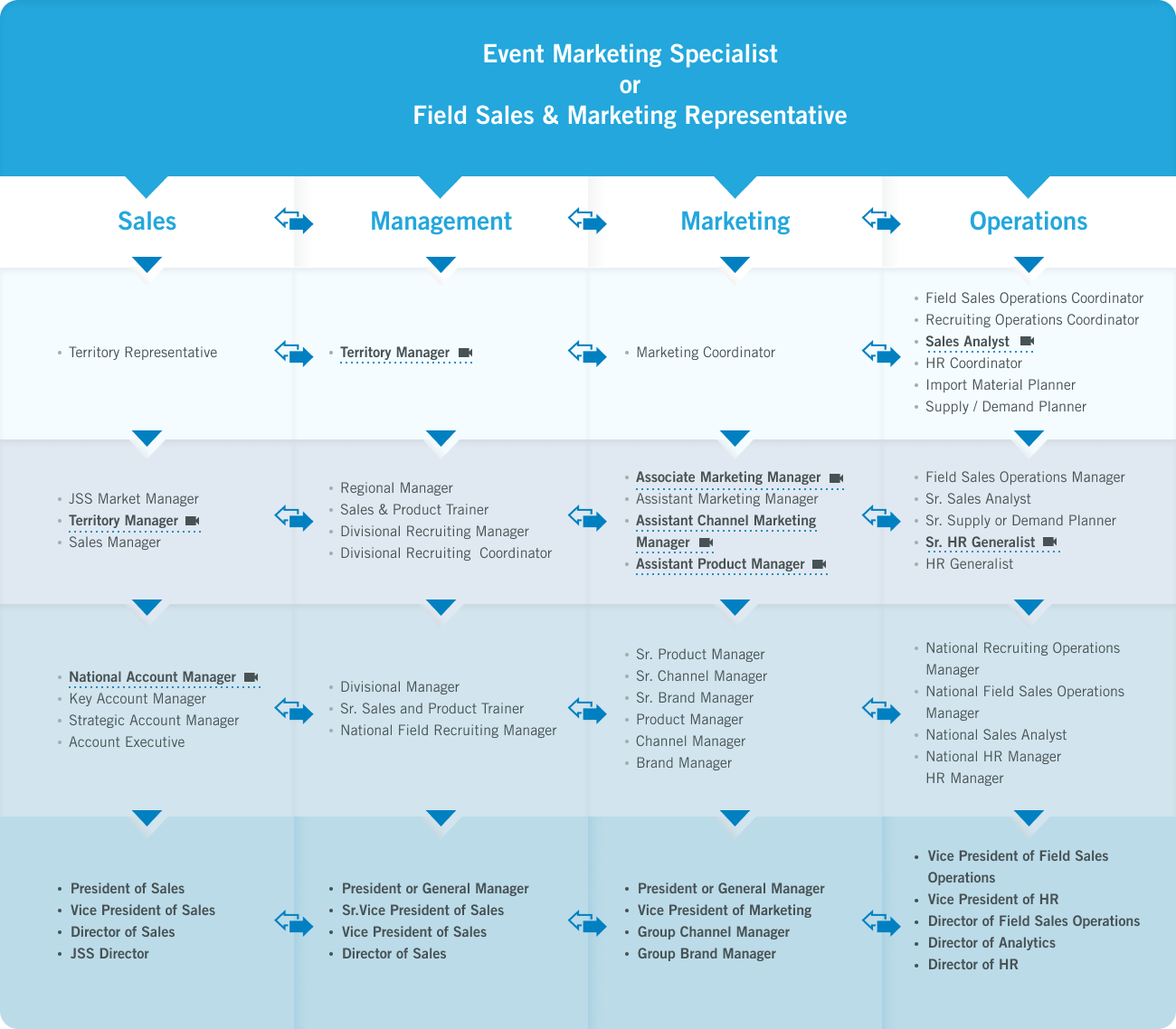 generalist
national
analyst
manager
p_manager
t_manager
a_c_manager
a_p_manager
Our Culture
Diversity, Equity, & Inclusion
Diversity, Equity, and Inclusion are at the core of who we are at TTI. Because of our commitment to a multicultural and inclusive workplace, our people are our competitive advantage. While many of the company's ESG activities are directed from the Board and management level to adhere to industry requirements, our Global D&I Committee started organically in 2019 as an employee-driven initiative to promote diversity within the company.
Sustainability Commitments
Sustainability best practices are embedded in all layers of our organization and across all functions. Environmental Social and Governance (ESG) principles are essential to our group strategy and are a key aspect through which we strive to deliver shared value to all our stakeholders. We understand the importance of continuous engagement with our stakeholders to monitor and address their expectations as well as evolving legal and industry requirements. Our commitment to increasing transparency and accountability throughout our value chain is evident in our approach to climate action, responsible sourcing, managing resources, materials and waste, and developing sustainable products.
Giving Back
Throughout the years, we continue to support programs that improve livelihoods in our communities. In 2021, we participated in volunteer initiatives that addressed good health and wellbeing, human rights and poverty alleviation, infrastructure development, and the reduction of inequality. Our community initiatives involved collaboration with non-governmental organizations (NGOs), providing them financial support, the donation of tools, and employee volunteering. While participation is voluntary, we are building upon strong support in both time and financial contributions from our leadership and employees.
Are You Ready To Power Your Way To A Successful Career?
Click below to find an opportunity near you.